If you are planning a rural getaway in Casa Antiga do Monte, here are some ideas to make your stay more enjoyable or just to ensure that you disconnect in the best way possible, while making the most of the quality rural tourism experience that we offer.
One of Galicia's most important rivers, the Ulla, is very close to our accommodation, being the region's main scenic attraction. Following its course, within a radius of just a few kilometres, you can discover many of its outstanding features; such as the O Xirimbao suspension bridge or the Roman pesqueiras (weirs) used to catch lamprey, a fish that goes back thousands of years as one of the area's delicacies. Also worth mentioning are Brañas de Laiño, one of Galicia's largest and most varied wetlands, and Catoira's Torres do Oeste, defensive towers that were built in the 12th century to protect Compostela's treasures from Viking attacks.
Our accommodation is located on the slopes of Monte Santiaguiño, one of the region's most important natural habitats, not only due to its rich biodiversity but also to its link with the Way of St. James. For centuries it was a pilgrimage site since, according to legend, the stone promontory that is still visible today was where the Apostle James preached. Moreover, this hill is also a wonderful place for trekking or horse riding, as well as for discovering its viewpoints, featuring some of the most impressive views of the area.
Padrón
Padrón
Camilo José Cela Foundation
Rosalía de Castro House Museum
Santiago de Compostela
Santiago de Compostela
Museo do Pobo Galego (ethnographic museum)
Gaiás Centre Museum
Galician Contemporary Art Centre (CGAC)
Santiago Pilgrimage Museum
A Coruña
A Coruña
Casa de las Ciencias (interactive museum and planetarium)
Domus
Aquarium Finisterrae
Science and Technology Museum (MUNCYT)
Vigo
Vigo
Sea Museum of Galicia
Contemporary Art Museum (MARCO)
Visiting other areas of interest in Galicia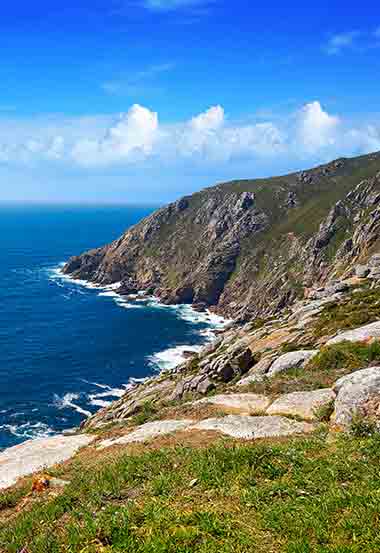 Costa da Morte
Costa da Morte is the name of the northwest Galician coastline, which covers tens of kilometres within the province of A Coruña. It features deserted beaches, coves and cliffs. Capes such as Fisterra, Touriñán and Vilán jut out into the rough waters of an untamed ocean.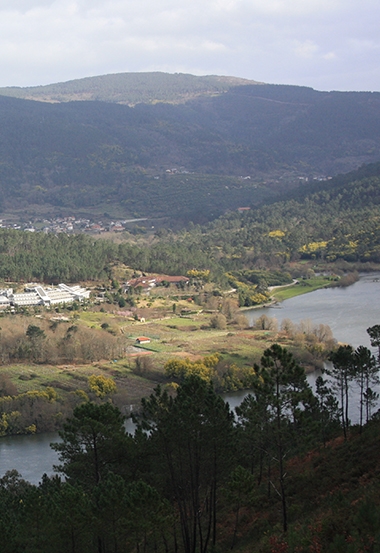 O Ribeiro
The region of O Ribeiro, through which the Miño River flows, is located in the west of the province of Ourense and borders that of Pontevedra. It features a wide range of cultural, scenic and gastronomic attractions that make this area one of the most interesting of inland Galicia.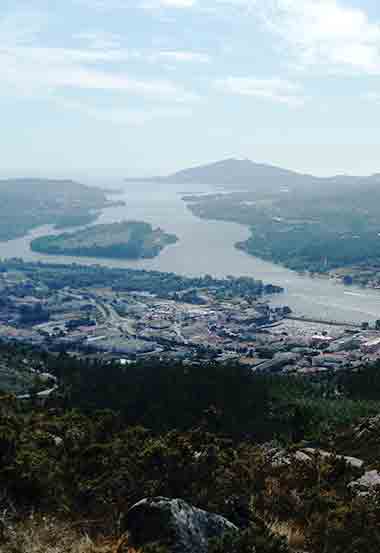 Baixo Miño
O Baixo Miño owes its name, its landscape and its personality to the presence of the Miño River, which is Galicia's most important waterway. This area, located in the southwest corner of the province of Pontevedra, features a harmonious blend of three types of scenery: coastline, hills and river.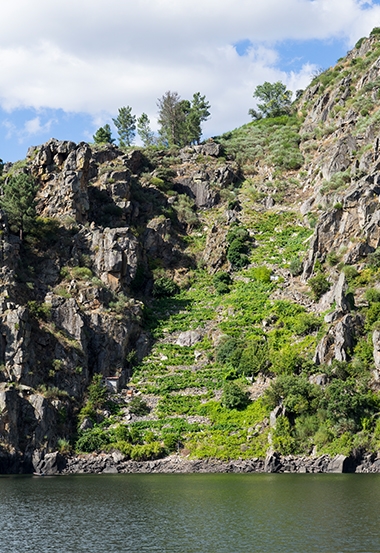 A Ribeira Sacra
Ribeira Sacra is a region bathed by the Sil and Miño rivers in the interior of Galicia, where the two waterways converge. In the last kilometres before flowing into the Miño, beside the village of Os Peares, the Sil forms the border between the provinces of Lugo and Ourense along a deep canyon, thereby creating an impressive, unique landscape that makes this territory stand out.